St. Louis, Missouri — October 12, 2015 — The Employees Community Fund of Boeing St. Louis (ECF) recently awarded Senior Connections, a program of Lutheran Senior Services, with a sizable program expansion grant. The Senior Connections program connects friendly visiting volunteers with seniors for consistent, weekly visits of one hour or more. Sometimes, those volunteers have pet friends who tag along. The program aims to reduce feelings of isolation and increase connections for the senior; enhance the life of the volunteer and the work life of the employees caring for the senior. In its 16-year history, the program has traditionally served residents of senior living communities or senior apartment complexes. This particular grant will expand the program to recruit, train and supervise volunteers who will serve seniors served by programs brought to independent homes or adult day settings.
"We are thrilled to be chosen by the employees of Boeing St. Louis for support for this program. We know there is a great need for visitors for people who wish to remain in their homes or receive services in an adult day setting. In addition to companionship, our volunteers can be further support for family and employed caregivers. This funding will allow us to put time and energy into recruiting and training as many as 50 additional volunteers and further develop relationships with partners serving this audience," said Pam Gordon, Director of Volunteers for Lutheran Senior Services.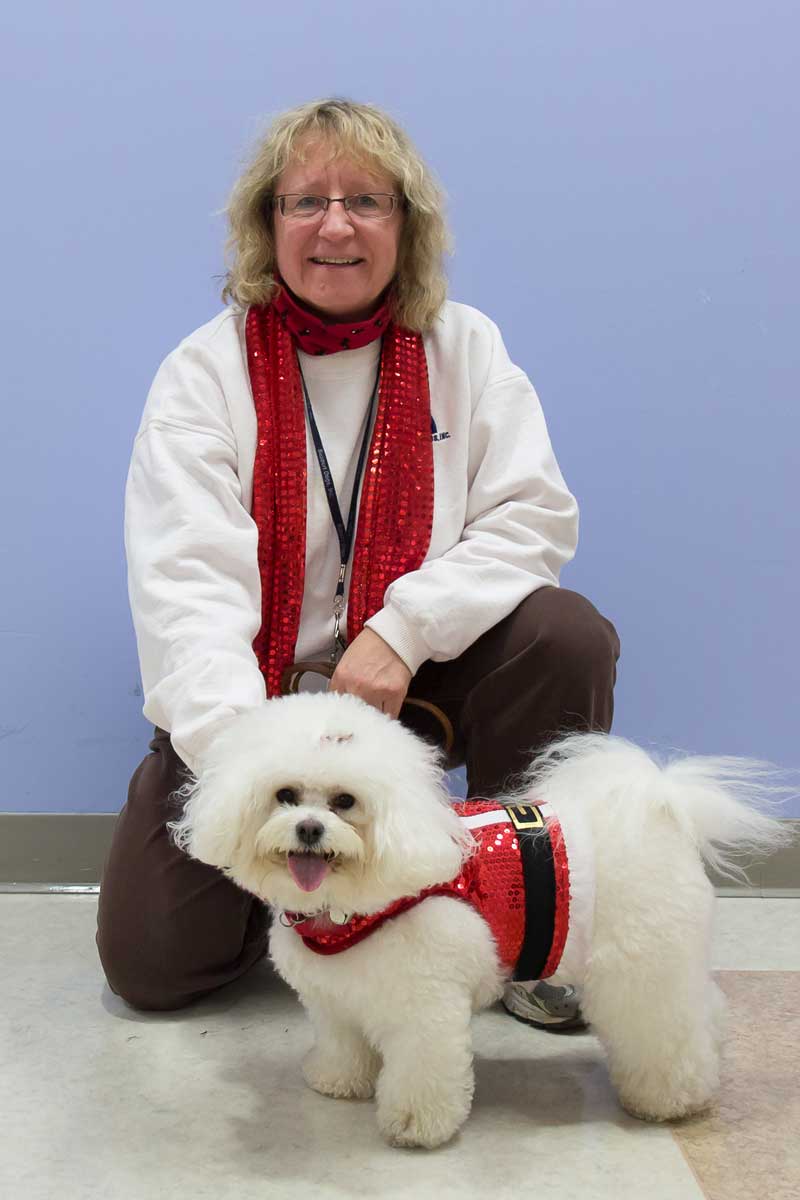 Florence "Flo" Pankiewicz and her dog Lollipop are especially excited about the grant from ECF because Flo is also an employee of Boeing St. Louis and a contributor to the ECF Fund. "I started volunteering with Senior Connections in 2009 after grieving the loss of my aunt and surrogate parent. I knew how much my visits to New York with my pet meant to her and how they lifted her spirits. I called it the "Power of Pup", she explains. "Lollipop and I bring the Power of Pup to our friend when we visit. Our elders are a valuable resource in our society. Our visits through Senior Connections help preserve our friend's humanity, give the respect she deserves, and have led to a lasting family-like relationship in a situation where there is no one who biologically fills that role."
The ECF is one of the largest employee-owned and managed charitable funds in the world, with 100 percent of every donation used to help strengthen local communities. While the Senior Connections program has received grants in the past, this is the largest award provided to the program by the Fund and the first for Lutheran Senior Services, the host of the program since January 2014.
As the 9th largest not-for-profit senior care network in the nation, Lutheran Senior Services offers continuing care retirement communities and low-income housing, as well as medical and nonmedical home- and community-based services. Led by President John Kotovsky, LSS is on target to serve more than 10,000 older adults in 2015.