Looking for a position that's more than just a job?
Our team members find their calling and a second family with coworkers and residents.
At Lutheran Senior Services, we're looking for people who want to make a difference in the lives of older adults. In turn, LSS residents and family members appreciate the work that LSS staff members do.
Our core values stem from our Christian mission — Older Adults Living Life to the Fullest (John 10:10). This mission drives us to put people first and aspire to help older adults live a spirited and fulfilled life.
To see a listing of our current opportunities, click on one of the links below. You can search by job, location, or position type. Once your application is submitted, a member of our Talent Acquisition Team will be in touch with you.
Are you interested in an opportunity with LSS?

Click here to view our current job openings.
Already employed with LSS but looking to grow or change your role with us?

Click here to view current job openings
Ian Howell, Chef and LSS Employee for 18 years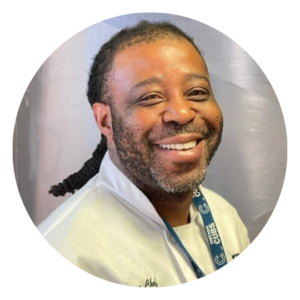 "Over the years I thought I would stay a cook. But there are so many opportunities. I thought I might as well jump out there on a leap of faith. And here I am!" Since joining Lutheran Hillside Village in 2004, Howell has grown from prepping salads to a Head Chef.
Jazzy Miller, Clinical Educator and LSS Employee for 12 years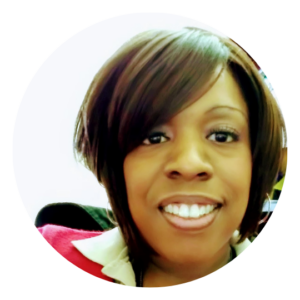 "It is so beneficial to have the support of your work family, and the financial assistance encourages you to further your education and career," said Jazzy Miller, a Community Clinical Educator at Lenoir Woods who began her career with LSS 12 years ago as a Certified Nurse's Aid.
Employee Benefits
Lutheran Senior Services is committed to providing a comprehensive benefits package that's an important part of your total compensation. Based on employee feedback and the overall market, we look for additional benefits to include alongside our competitive salaries. We think of it as being the icing, sprinkles, and cherries on top of a great piece of cake. See a sample of some of these benefits below.
Educational assistance up to $10,000 per eligible employee
Access to your earned pay everyday through the easy-to-use app PayActiv
Competitive rates on insurance including (but not limited to) Medical, Dental, and Vision
Paid Time Off offered to both full- and part-time employees
Employee Discount Program has great deals for local and national merchants
Retirement Savings Plans to help prepare for your future
And many more benefits – See our Benefits at a Glance for Full-time employees and Part-time employees