Every day is Best Friends Day at Mason Pointe, a Lutheran Senior Services Life Plan Community! That's because so many residents have created wonderful friendships there, and some even brought their own friends.
"The family that moves in together, stays together!" quipped Walt May. He estimates that at least 17 of his friends now call a Lutheran Senior Services community home.
When Walt first heard about Mason Pointe, he did the math and realized relocating to the community was a smart move. As a former vice president of sales, he put his skills to work in spreading the word. He shared his excitement about the community with a group of 22 men he golfed with every Tuesday, with members of his church Immanuel Lutheran in Olivette, with his neighbors, and even at a Super Bowl party. When Mason Pointe broke ground on the new Independent Living apartments in November 2018, he was there with his wife and several friends from golf and church.
Today, he's still spending time with those long-time friends, though now they gather on Tuesdays for pinochle instead of golf outings.
"This is a home-style place and everybody is friendly. It's amazing to think about all the long time friendships and the new friends we've made. After I got here, I found other people who used to be Immanuelites. Now we're all together again! It has been an easy transition from private life," said Walt. He partakes in many activities including water volleyball and aerobics and said, "When you know someone in a group of people, it makes it easier to become part of the group."
Spending time with friends in activities he enjoys makes life at Mason Pointe feel like a "permanent vacation," he said. "The expression we use is that Mason Pointe is a cruise ship on land!"
The same is true for fellow Mason Pointe residents Anne Murphy, Pat Owens, and Mary Lou Holmes! In addition to being close friends for more than 45 years, they are now neighbors on the very same floor at Mason Pointe.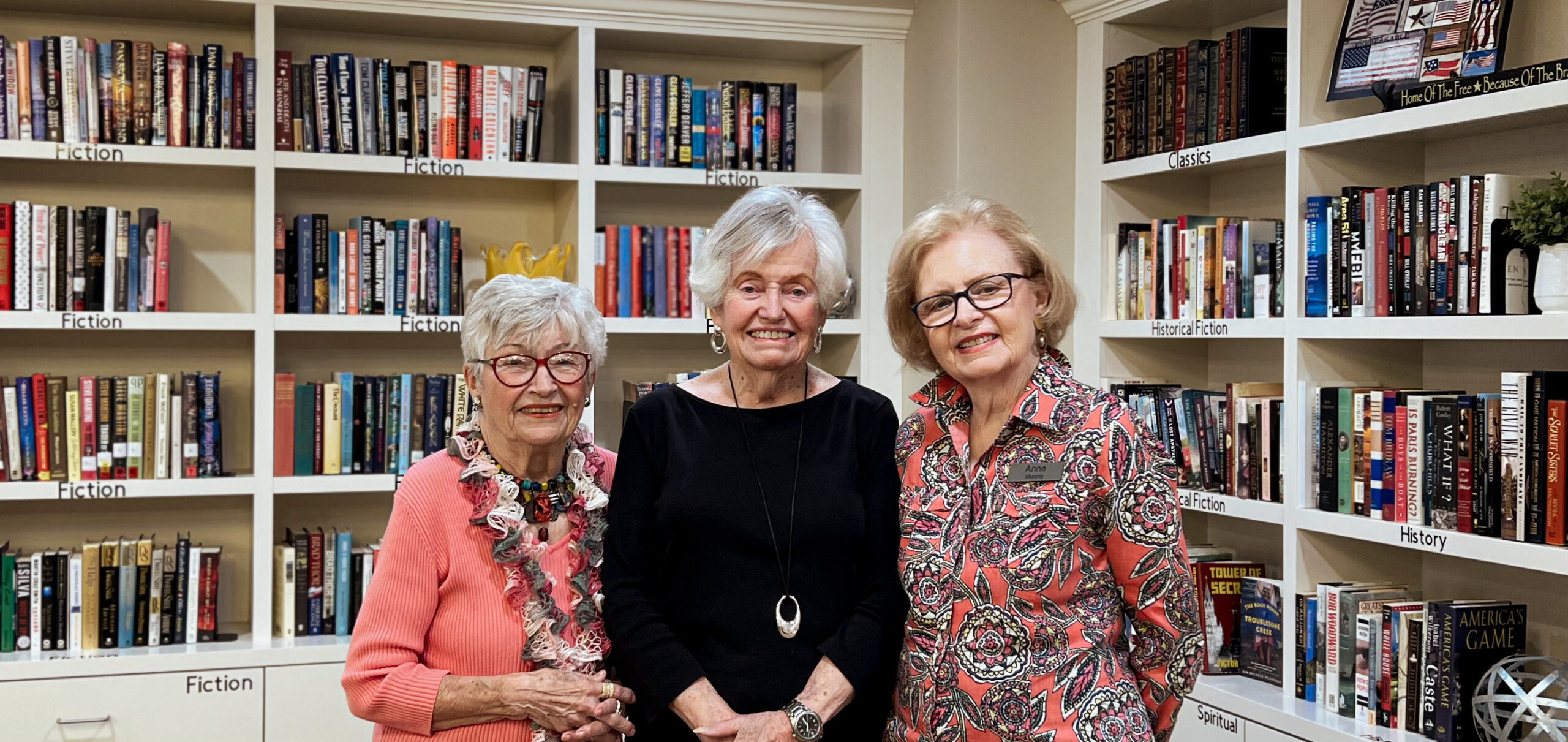 Anne moved in first in May of 2021. She and her husband had signed on before ground was even broken on the Independent Living expansion. Upon moving in, she invited her friends Pat and Bill to visit. They both had lived in the same Des Peres neighborhood since 1975. They were good friends who raised their children together.
Pat and Bill loved Mason Pointe so much, they decided to move in, too. There so happened to be an opportunity on the same floor as Anne. Soon they were neighbors once more!
Mary Lou attended the same parish as Anne since the 1970s and they also were close friends. After visiting Anne at Mason Pointe, Mary Lou also decided to make it her home. As luck would have it, once again there was an opportunity on Anne's floor!
Today, Anne, Pat and Mary Lou continue to grow and enjoy their friendship at Mason Pointe!
"It's very comforting. Moving is a huge change. Having some old familiar friends is very helpful," said Anne.